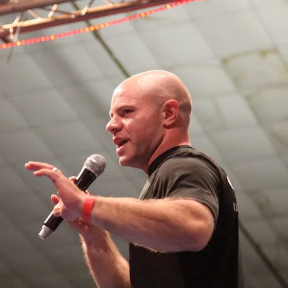 Founder, CEO, Director of Sales & Marketing – Keith Keppner
Keith began Boxing training as a way to regain his health from a Chronic illness. At the age of 17 he was in constant pain, had extreme fatigue, had issues with depression, anxiety, short term memory and other cognitive challenges. He had gone 5 years with no answers to his health issues, luckily for him he finally got a blood test that gave him an answer. He had contracted Lyme disease as a Boy and was challenged by the illness for years. Once diagnosed he used Boxing as a way to get his life back and devolved a true passion for the sport.
Keith had grown up around Boxing because of his Father being a Pro Boxing Coach and found it to be the best way for him to reclaim his vitality.
He trained for a few years, but endured many injuries and struggles because of having compromised health from intensive Lyme treatment. During that time he Boxed in Mexico for a couple years and in the United States. In 2010 he had to retire from Boxing because of a severe neck injury while in Mexico. After that he began Coaching Boxing full time and soon after opened up his own gym, Keppner Boxing in 2013.
Keith has produced Golden Glove Champions from scratch in 2013, 2014, 2015, 2016 & 2018 and has trained Pro Boxers who have fought on ESPN, Showtime and Telemundo.
Along with his work with Champions, Keith prides himself on his work with everyday people who just want to get in great shape, learn Boxing and improve themselves mentally and physically. Keith has Coached and instructed everyone from kids to clients with Parkinson's Disease and is great at connecting and positively impacting individuals from all walks of life.
Coach Keith is also a local Radio Personality on 93.3 FM where he provides listeners with daily thoughts of encouragement and positive philosophy. He also does a weekly 30 minute show on 93.3 FM every Saturday called "Hope".