At Keppner Boxing, we have a mix of clients coming to our Athens, GA gym. Some have no experience at all, while others switch from other Athens gyms because they needed a change.
Whatever level of boxing experience or fitness you may be, we're here to help you in your fitness journey! Take a look at just a few reasons our Athens Ga gym makes a great fit for you:
No previous boxing experience is needed
Most of our clients first come to Keppner Boxing with no experience at all. These are the clients we like to work with most. Zero experience usually means zero bad habits. Whether you're an accomplished athlete or just beginning your fitness journey, we've got you covered with classes at our Athens gym that are truly high-energy fun, teach great technique and help unleash your potential!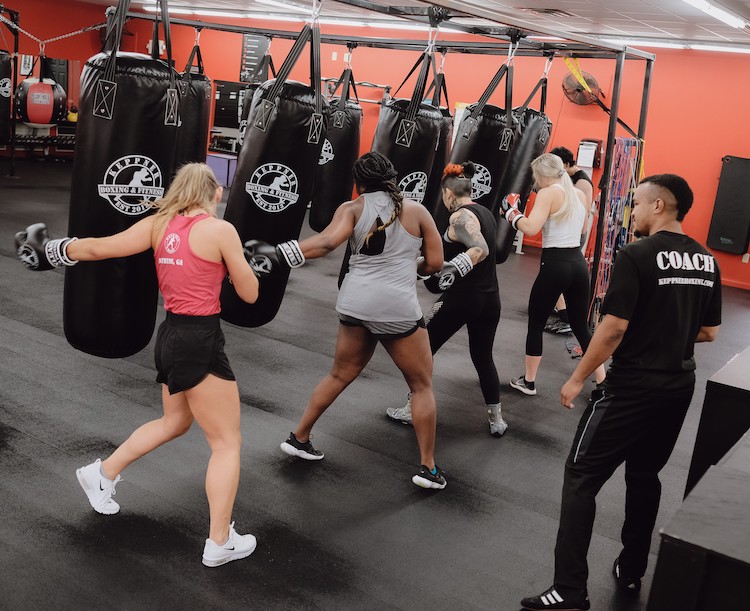 our goal is to match your goals
We offer many boxing classes to try – from contact boxing and fitness boxing to personal training. We offer classes for people looking to sharpen their skills as a boxer, or someone just looking to shed that extra weight. No matter what option you choose, you will find enjoyment. We aren't your average, traditional gym in Athens!
learn from the pros
When you start training at Keppner Boxing, you will always know you are learning technique from trainers who know what they are doing. And they do this while maintaining a safe and supportive environment. Many of our clients have come from former gyms because they wanted to learn proper technique. That's a point of pride for us here at Keppner!
try it for free!
Take advantage of a limited time, web only offer. Get a free boxing intro session with a certified instructor with no contract or risk. It's the perfect way to take that first step into exploring boxing for yourself.
Ready to get started? Take a look at our classes, review our boxing training programs or review our personal training program. Decide which area fits you best and reach out to see how we can help you unleash your potential today!